1. Mercury-free, lead-free and energy efficiency illuminant, environmental friendly lamp.
2. Over 30% energy consumption saved comparing to high pressure sodium lamp.
3. Fin-type aluminum housing+coper pipe heat dissipation
4. Anodized aluminum reflector keeps the even and efficient lighting effect,
and coordinates with the radiator, effecting a cooling system to ensure safe performance for long-hour working request.
5. High power Led illuminant provides comfortable light without radiation, flicker or UV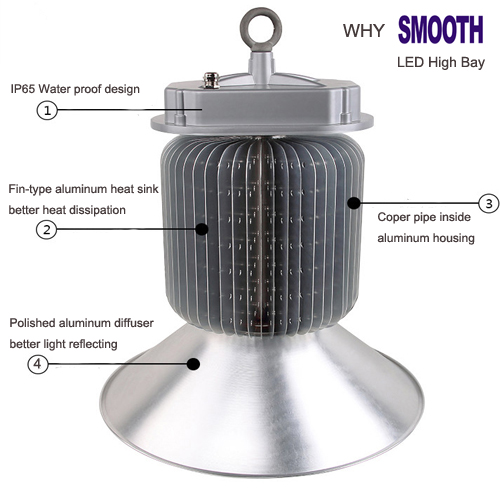 Model No Dimensions Wattage Input Voltage Initial Lumens CCT Ra Diffuser Life Span
(CM) (W) (V) (LM) (K) (Degree) (Hrs)

SL-HB150W-CW 28*38 150 85~265 16000 5500~6000 80 45/90/120 50,000

SL-HB150W-NW 28*38 150 85~265 15000 5500~6000 80 45/90/120 50,000

SL-HB150W-WW 28*38 150 85~265 14500 5500~6000 80 45/90/120 50,000



150W LED high bay lights Dimensions:


150W LED high bay diffusers: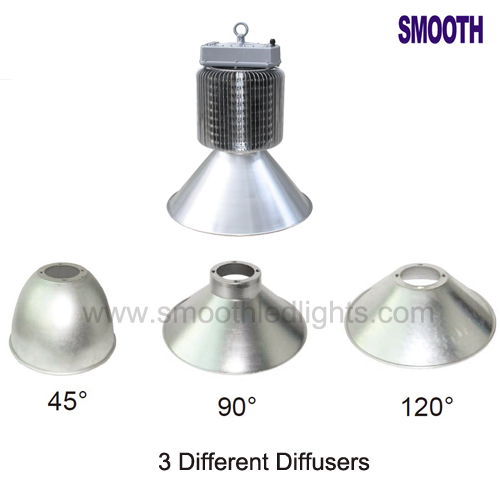 150W LED high bay Light Distribution:

150W LED high bay Packing Information: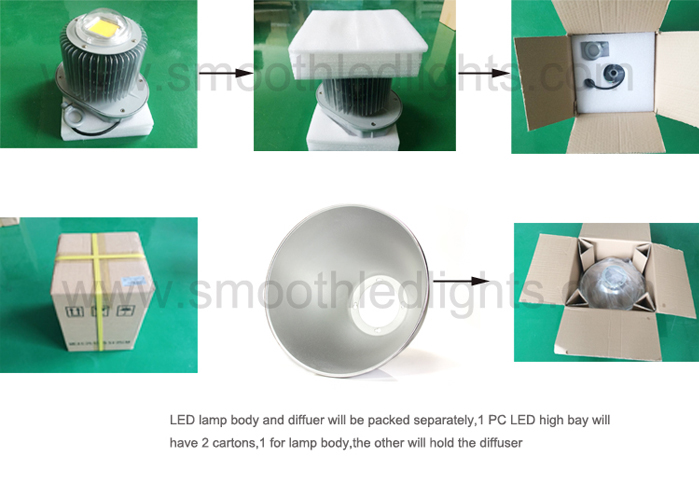 150W LED high bay Installation Instructions: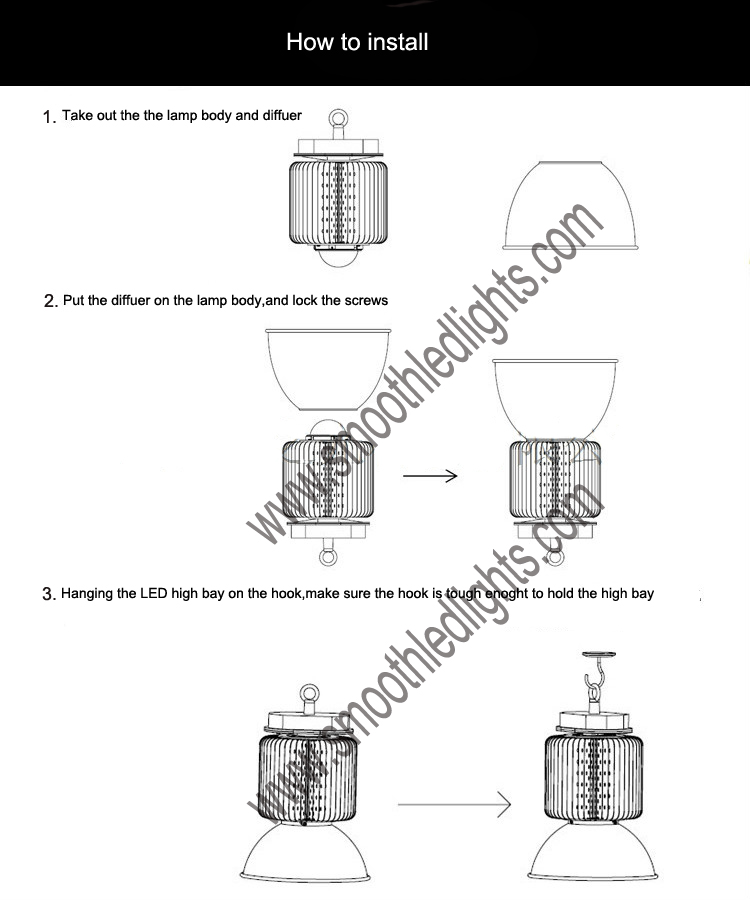 150W LED high bay APPLICATION:
1. Factory, workshop, especially non-glass workshop like food processing factory
2. warehouse, high-power needed
3. Super market
4. Studio
5. Storage place
6. Square